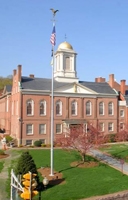 Financial Services/Class Action
Through our Financial Services Litigation practice, we counsel and defend lenders, sales finance companies, lease finance companies, mortgage brokers, insurers, credit card issuers and processors and all other companies in the financial services arena. We specialize in defending against putative class actions and other "bet-the-company" suits filed against these financial services companies relating to their products and services.
We have litigated cases involving mortgages, retail installment sales contracts, credit cards, mutual funds, insurance products, insurance marketing and financing, automobile financing and subprime lending. We have successfully defended clients in state and federal court in a wide variety of suits involving, for example, TILA, RESPA, RICO, FCRA, FDCPA, ECOA, HOEPA and FHA, as well as various state and federal consumer fraud and securities statutes.
Recent Representative Matters
Obtained denial of class certification in Federal Court in New Jersey in a predatory lending case against a federal thrift alleging Consumer Fraud Act, RESPA, TILA and LLA claims in excess of $200 million.
Obtained summary judgment on behalf of a lease finance company in a class action alleging consumer fraud and TIL claims in excess of $50 million arising out of an automobile lease.
Obtained summary judgment on behalf of a national sales finance company dismissing with prejudice 9 out of 10 claims in a class action alleging the violation of various consumer protection statues and seeking damages in excess of $200 million. The one remaining claim is presently on appeal.
Obtained dismissal on behalf of a leading financial institution as part of a coordinated joint defense effort involving twelve of the country's largest lenders in a putative class action alleging an antitrust and RICO conspiracy to defraud the country's consumers by fixing the prime rate.
Obtained summary judgment on behalf of a sub-prime lender in a class action involving claims under New Jersey's Consumer Fraud Act as well as TILA, and established lender-favorable precedent concerning the interaction between home improvement contracts and mortgage loans with respect to rescission rights.