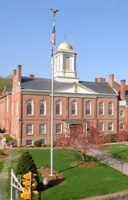 Personal Injury
Personal Injury is the area of tort law that covers any wrong or damage done to another in his or her person, property, rights or reputation. A personal injury can happen at work, in a traffic accident, because of a faulty product, because of a mishap during medical treatment or because of a slip and fall on a wet floor or icy sidewalk.
The attorneys at FCOMH possess the experience, knowledge and necessary background to effectively handle all types of personal injury cases through and including trial of the case, if necessary. The Firm has successfully represented both plaintiffs and defendants in a vast array of personal injury matters. We are also one of only a handful of New Jersey law firms that has on staff a senior attorney who is a registered nurse with extensive first-hand training and experience in the handling of emergency room cases and understanding of medical issues and traumatic injuries. Most personal injury cases are handled on a oontingent-fee basis.
Specific examples of the types of personal injury matters that our attorneys can effectively handle include:
product liability cases
premises liability cases, which involve a property owner's responsibility when a person is injured on premises including stores, restaurants and public sidewalks
nursing home negligence cases involving the failure to provide proper and adequate care to a nursing home or assisted living resident which results in injury or death
slip and fall accidents, which concern individuals suffering injuries due to a dangerous condition on the property of another person or business
medical malpractice cases involving patients injured as a result of poor medical treatment; and
boating and jet ski accidents
dog bite cases involving dog owners strict liability for their pet's attacks on humans
The attorneys and support staff at FCOMH are dedicated to protecting the rights of the seriously injured by working to ensure that each case, no matter how large or small, is provided only the highest degree of attention to detail and the vigorous representation that our clients deserve. We are devoted to providing our clients with the highest level of representation, and we take great pride in obtaining the best possible results for all of our clients which take into consideration the physical, emotional and economic hardships that our clients' injuries have not only on themselves, but on their families too.