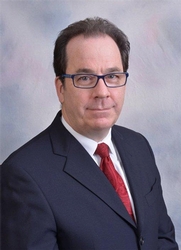 Robert F. Cossolini
robert.cossolini@finazzolaw.com
Education
Rutgers University School of Law, J.D., with Honors (1983)
Syracuse University, B.A., summa cum laude (1980)
Bar Admissions:
New Jersey
U.S. District Court, District of New Jersey
United States Court of Federal Claims
U.S. Courts of Appeals, Federal, Second, Third, Fifth, and Sixth Circuits.
Honors and Awards:
AV rated by Martindale Hubbell
Selected for inclusion in the 2007 through 2009 editions of the Best Lawyers in America, Insurance Law
Areas of Expertise:
First party insurance coverage and recovery cases
Third party insurance coverage cases
Reinsurance/arbitrations
Complex commercial and tort litigation
Rob Cossolini has a broad range of experience in representing insurers in first party coverage matters. Over the past 23 years, he has appeared on behalf of insurers in state or federal courts in at least 13 different jurisdictions. He has litigated a myriad of complex issues relating to almost every aspect of the relationship between insureds and first party property insurers, including complex environmental claims, fraud issues and negligent inspection claims. Together with others at FCOMH, Rob has regularly provided legal advice and counsel to first party insurers in the investigatory and adjustment stages of losses. These services have included the coordination of legal advice provided to clients in response to catastrophes which generated large numbers of claims, including the multitude of property damage, civil authority and loss of access claims arising out of the World Trade Center attack. In addition, Rob has successfully represented first party insurers in numerous tri-partite arbitration proceedings involving disputes between or among carriers. Rob also has an active subrogation practice that has yielded many substantial recoveries for insurer clients in matters ranging from fire cases to admiralty claims.
Rob also has extensive experience in representing third party liability insurers in coverage disputes in the courts of New Jersey and various other jurisdictions. He has represented primary, umbrella and excess carriers in these types of cases, including many involving environmental or mass tort claims. As a consequence, he has broad experience in litigating the panoply of complex issues which often arise in such cases, including choice of law, trigger of coverage, allocation, and exhaustion. Recently, Rob and his partner, Jerry O'Leary, along with the Cleveland law firm of Seeley, Savidge, Ebert & Gourash obtained summary judgment in the Northern District of Ohio on behalf of Mt. McKinley Insurance Company in Bondex International v. Hartford Accident and Indemnity Co., Case No. 1:03cv1322 (N.D. Ohio), an asbestos coverage dispute in which the plaintiffs are seeking in excess of $100 million in alleged indemnity and defense costs arising out of asbestos bodily injury claims.
In addition to his insurance-related practice, Rob represents businesses and individual in complicated commercial disputes. He also has extensive experience in representing both plaintiffs and defendants in personal injury and wrongful death cases arising out of negligence and product liability claims.