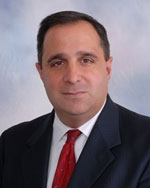 Robert J. Pansulla
Robert.Pansulla@finazzolaw.com
Education
Seton Hall University School of Law, J.D. (1991)
Montclair State University, Montclair, New Jersey, B.S., Major: Political Science (1987)
Bar Admissions:
New Jersey (1991)
Pennsylvania (1991)
U.S. District Court of New Jersey (1991)
U.S. District Court, Eastern District of Pennsylvania (2007)
U.S. District Court, Western District of Pennsylvania (2011)
Professional Profile/Memberships:
New Jersey Bar Association (Land Use and Municipal Subsections)
Areas of Expertise:
Land Use & Zoning
Litigation & Appeals
Business & Commercial Law
Products Liability
Personal Injury and Premises Liability
Real Estate Law and Tax Appeals
State, Local & Municipal Law, including DUI/DWI
Estate Litigation
Published Decisions:
House Of Fire Christian Church v. Zoning Board Of Adjustment Of City Of Clifton, 379 N.J.Super. 526, 879 A.2d 1212 (App. Div. 2005)
Wilson v. Brick Zoning Board, 405 N.J.Super. 189, 963 A.2d 1208 (App. Div. 2009)
Forbes v. Board Of Trustees Of The Township Of South Orange Village, 312 N.J.Super. 519, 712 A.2d 255 (App. Div. 1998), certif. denied, 156 N.J. 411
Erny v. Estate of Merola, 171 N.J. 86 792 A.2d 1208 (2002)
As of November 1, 2010, Robert Pansulla, Esq. joined the firm as Counsel. Robert has over twenty (20) years of litigation experience. Over that time, Robert has been involved with National Mass Tort and Product Liability Litigation, including the Agent Orange Federal litigation, class action Asbestos matters, and the Fen-Phen Diet Drug litigation in both the New Jersey State Courts and Federal District Court for the Eastern District of Pennsylvania. Robert is in good standing as a practicing attorney in both the States of New Jersey and Pennsylvania.
Robert is the duly appointed Zoning Board attorney for the Township of Union. He has also served in that role for the Township of Verona, and as Planning Board Counsel for Scotch Plains and Union. In addition to his experience gained on the municipal side, Robert represents Applicants before Land Use boards. Robert has volunteered his time to instruct Zoning and Planning Board members through the New Jersey Planning Officials on principles to guide them in hearing Land Use cases.
Robert's litigation experience has included countless lawsuits that he has advanced through the court system, including Prerogative Writ matters, Commercial Disputes, Estate Litigation and Tax Appeals. Robert has served as the duly Municipal Prosecutor in the Townships of Scotch Plains and South Orange. He also represents defendants in municipal court matters, and criminal matters in the Superior Court outside of areas where he has served as a Municipal Prosecutor and thus would be prohibited from doing so.