For decades, Finazzo Cossolini's lawyers have handled large, complex insurance coverage matters of all sorts. Given the history and breadth of our collective experience, we provide seasoned representation in highly sophisticated matters ranging in scope from property coverage disputes involving complicated business interruption and other time element claims to liability insurance disputes involving mass tort and environmental claims. Our clients include leading commercial property, liability and fidelity/surety insurance companies in the United States and abroad.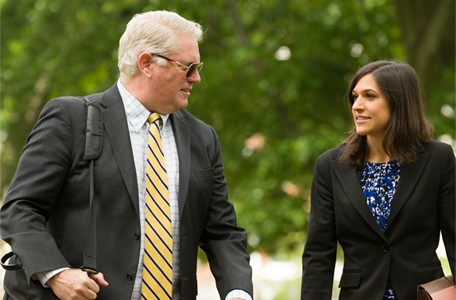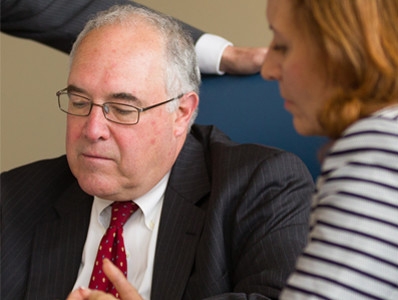 We provide legal advice to our clients in a variety of areas, including the following: advising insurance clients on policy language; consulting on industry practices; providing legal counsel on adjustment issues; interpreting policy provisions and providing coverage opinions; conducting examinations under oath; filing declaratory judgment actions; litigating coverage cases at both the trial and appellate level; representing clients in mediation, arbitration and appraisal proceedings; and defending property insurers against negligent inspection claims.
In connection with our legal representation of insurers, we act as both advisor and advocate. As advisor, we assist clients in identifying difficult or unusual coverage issues and in developing requests for information that are designed to elicit facts pertinent to the resolution of those issues. Generally, this process culminates in our issuance of an opinion letter which not only analyzes the specific legal issues presented by a claim but also, in many instances, describes or summarizes engineering, accounting or technical concepts which impact those coverage issues.
Based upon our experience, we understand that minimizing a client's potential exposure to extracontractual liability is an important aspect of the legal services we provide. We recognize that regardless of how scrupulous the client has been in collecting facts or how strongly policy terms or the applicable law weigh against a finding of coverage, an insurer who denies a claim, in part or in whole, faces the substantial possibility of being sued for bad faith. In our role as advisor, we seek to minimize that risk.
When coverage disputes give rise to litigation, we act as advocates on behalf of our clients, providing legal representation in state and federal courts throughout the United States. Our experience representing insurers extends from cases brought by individual insureds for relatively small sums to those brought by Fortune 500 companies for sums in excess of $1 billion. We have litigated innumerable coverage issues which turn upon the application of specific policy terms, such as exclusions or policy definitions, to particular facts. We also have extensive experience litigating other issues that affect an insured's right to recover under an insurance policy and the extent of that recovery. These issues include questions related to fraud and misrepresentation, including fraud in the procurement of coverage; questions arising out of the insured's failure to comply with the terms and conditions of a policy, such as late notice, suit limitations and the failure to cooperate; and questions related to the proper measurement of a claim.
The kinds of issues that we have litigated for our broad range of insurance clients include:
Threshold coverage questions relating to the extent to which all-risk or DIC property insurance policies might be triggered;

Various complex circumstances surrounding a claim, including concurrent causes of loss, the timing and number of occurrences, and fortuity issues.

The nature, scope, and extent of the coverage afforded by various forms of business interruption insurance.

Choice of law, trigger, exhaustion and allocation questions arising out of environmental, toxic tort, and other mass tort claims and litigation.

Catastrophic loss, such as the coverage issues arising out of the World Trade Center disaster and Hurricanes Ike and Katrina.

Excess, bad faith, extra-contractual, and punitive damage claims in the context of both first- and third-party coverage.

Toxic tort litigation, including mass tort claims involving injuries caused by asbestos, asbestos-in-building coverage issues under first- and third-party insurance, and mold-related claims and lawsuits on behalf of first- and third-party insurers.

Arson, water-damage claims and other cases involving fraud and misrepresentation by insureds, public adjusters, brokers, accountants, salvors, and appraisers, whether before or after losses have been sustained.

Product liability claims.

Claims handling, policy drafting, and litigation involving malicious product tampering, accidental contamination coverage, and product recall.

Claims arising during the course of major construction involving builders' risk policies, liability policies, and surety bonds.

The interaction between insurance policies that afford coverage for a particular loss, e.g., all-risk, boiler, machinery, or between competing "other insurance" clauses.

Transit claims, including air, ocean, motor, and rail carriage.