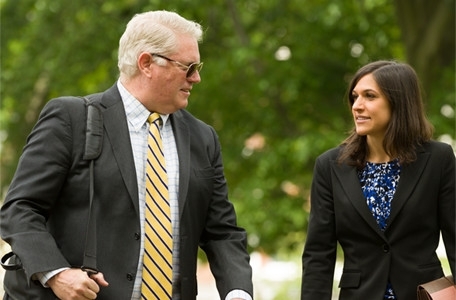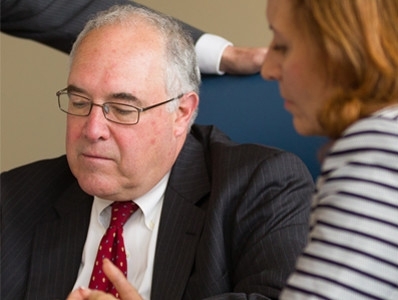 Subrogation is a full time specialty for several of our lawyers. Over the years we have successfully handled countless large and complicated subrogation claims in a wide variety of actions. These claims typically arise from casualties such as fires, explosions, roof collapses, equipment failures, gas and water leaks, and a variety of natural disasters such as hurricanes, floods and windstorms. Accordingly, we have earned a reputation for dealing with difficult cases, primarily in commercial and industrial insurance settings, which require novel and creative problem solving.
We have successfully handled subrogation matters in both state and federal courts throughout the United States, representing several of the world's largest property insurers and numerous Fortune 500 companies.
We have developed a streamlined approach for our clients to thoroughly analyze and assess potential subrogation claims. Our attorneys work hand-in-hand with a nationwide network of top forensic experts. We assemble professionals that can promptly respond to a loss site anywhere in the United States to investigate the cause of a loss, analyze potential liability and preserve evidence necessary to pursue our client's subrogation rights. We pride ourselves on our early and continuous communications with our clients regarding the status of an investigation, theories of liability, review of essential documents and a legal analysis of all relevant issues which may impact a potential recovery. When the decision is made to pursue subrogation, we aggressively pursue the case through trial and appeal, if necessary.
Our extensive experience allows us to successfully prosecute virtually any kind of subrogation matter, regardless of size, in a cost effective manner. In addition to handling multi-million dollar losses, our attorneys pursue smaller subrogation claims with the same quality service, commitment and aggressiveness needed to succeed. We have handled numerous subrogation claims involving electrical malfunctions, pipe failures, transit losses, fidelity claims, boiler and machinery failures, inland marine, marine and other maritime claims. Most subrogation cases are handled on a contingent-fee basis.
Here are some typical cases:
Retained and worked with technical consultants and experts in determining causation at a West Virginia chloromethane plant involving stress corrosion cracking;

Litigated significant liability and damage issues arising out of various construction site losses;

Extensive expertise in pursuing the recovery of losses involving complex business interruption claims;

Represented cargo and transit insurers in a wide variety of subrogation actions;

Utilized our expertise in automatic sprinkler systems in prosecuting subrogation claims involving defective couplings, design deficiencies, inadequate water supply, etc.;

Prosecuted complex subrogation claims against architects, engineers and other design professionals in a wide array of cases;

Prosecuted numerous fidelity loss recovery actions involving embezzlement, commercial bribery and corruption claims as well as RICO actions;

Experienced in handling environmental claims arising from a wide array of loss scenarios including storage tank leaks, pipe ruptures, catastrophic equipment failures and historical contamination from prior industrial operations;

Extensive experience and specialized training in handling inland marine, ocean marine and other maritime claims.